"Beautiful and 'well designed' are not synonymous. Too many app designers are..."
– Bobby Goodlatte, writing in Medium about app design.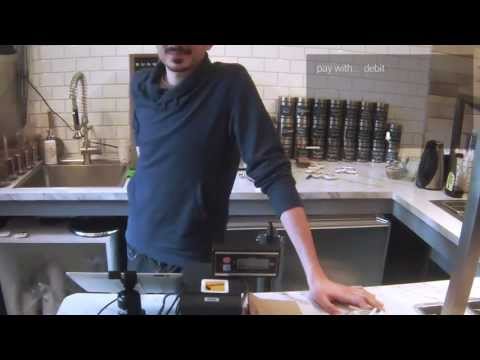 "'Antifragile' is that category of things that not only gain from..."
– From the book Antifragile, which certainly applies to the uncertain media and technology space we're living in today.
1 tag
Why media companies should embrace 'stupid ideas' ...
When I first heard of the video app Vine, I wondered what would've happened if someone who worked at a media company had pitched the same idea internally. After all, it only records six seconds of video? Even outside a media company, the idea wasn't embraced by everyone. "What a stupid idea," thought entrepreneur Dustin Curtis when he saw an early glimpse of Vine last year. "I couldn't see it...
How Breaking News keeps news junkies current in a... →
Lots of people follow @breakingnews on Twitter — the account and the breakingnews.com website and mobile apps have become indispensable resources for news junkies who need to stay up-to-the-minute on the biggest news of the moment.
2 tags
Shift to mobile is tripping up news metrics
We all know mobile is growing at an unprecedented rate, but most news organizations are struggling to measure it.  For many newsrooms, that data is buried in desktop-centric analytics services, not tagged appropriately (if at all) or owned by third-party providers. The end result is a mobile blind spot, making it difficult react to new demands and opportunities in a critical time in the business. ...
2 tags
Here's how Breaking News reported truth during the... →
By now, you've probably read, watched or heard content relating to how several media entities reported false information for days after the Boston Marathon bombings. Seattle-based Breaking News, however, did what some failed to do: They reported only facts.
How paywalls give local TV stations a mobile... →
I feel bad for beating up on the Sacramento Bee, but it's good mobile lesson for all of us.
Why journalists are now responsible for the...
Earlier this week, a thread on Branch asked journalists what they'd like to see at this year's Online News Association's conference, the biggest annual meeting of digital journalists.  Many of the responses focused on making things, which is a refreshing new addition for an industry that traditionally just focused on telling stories.  But very few of the responses mentioned business innovation and...
"I've believed now for a while — we should stop looking at competition. We should..."
– WSJ's Raju Narisetti, one of the smartest guys in the digital news space.
4 easy ways to start thinking 'mobile first'
Last month I made the case that mobile will disrupt journalism like the Internet did a decade ago.  Many of you have asked, "Now what?"  Here are a few suggestions to start shifting your mindset to mobile. 1. Force yourself to live mobile at home If your readers are shifting to phones and tablets, so should you.  As a journalist, I'd always start my day with a computer on my...
"We talk about 'mobile first' in 2012, but we want to be..."
– Facebook VP Dan Rose speaking at All Things D's conference.
5 reasons mobile will disrupt journalism like the... →
Thanks everyone for such a great response to this story. Also, check out the chat archive at the bottom.
Why Facebook's stunning mobile numbers should get...
(Updated) Facebook is now a mobile company, not just in culture, but in audience.  During its Q4 earnings announcement, Facebook said its mobile active users surpassed the desktop for the first time in its history — 680 million users (+57% YOY) out of 1.06 billion overall. But perhaps the most surprising data point is the skyrocketing number of mobile-only users. "In only a year, just...
Measuring a news story's impact
I watched the live stream of the Media Impact Forum today — an event held at Stanford — which highlighted how innovative companies are measuring the "social impact" of their work.  I couldn't help but think about how the same approach could be adapted to journalism.  "You put [the story] out there, but does anyone care?" asked Neal Baer, best known for...
1 tag
2 tags
Why mobile will disrupt journalism like the...
I've been on my mobile soapbox lately, urging news organizations to adopt a "mobile first" mindset. Meanwhile, Business Insider's Henry Blodget says the smarter strategy is "mobile, too." "The reality is that we live in a multi-screen world, not a 'mobile world' that operates parallel to a 'desktop world,'" he writes. "For some services, such as news and information, the laptop/desktop screen is...
Why Twitter's army of 'Mechanical Turks' will not... →
Breaking News blog: Twitter revealed this week that it uses Mechanical Turk — a crowdsourced pool of people — as an innovative way to help identify and classify search queries as soon as they're trending. For example, the Mechanical Turks could associate the phrase "Big Bird" with a Presidential debate….
1 tag
3 tags
6 reasons why most journalists are underestimating...
Most newsrooms know that mobile is growing fast.  Everyone can see mobile usage (phones and tablets) creeping up on their desktop numbers. For example, The Guardian recently said mobile visits hit 35%, outpacing desktop at certain hours of the day.  A growing handful of media brands — including where I work at Breaking News — have watched mobile soar over desktop in audience.  And...
1 tag
"I used to believe that time was the most important thing I have, but I've come..."
– Adam Brault's conclusion after quitting Twitter for a month. If you agree (which I do), then the biggest enemy is distraction, which accelerates the passage of time.  The goal is not to eliminate distraction entirely, as Adam says, but "put it in a box" and provide boundaries...
1 tag
1 tag
"It has become essential to understand exactly how news organizations make an..."
– That's one of the key recommendations in Columbia Journalism School's Tow Center manifesto, which I think is absolutely right.  So right, in fact, I remember saying essentially the same thing earlier this year: "Journalism's next frontier will be elevating 'engagement'...
1 tag
1 tag
"Distribution is much harder on mobile than web and we see a lot of mobile first..."
– VC Fred Wilson with some spot-on analysis of the mobile space. Cristina Cordova follows up with a blog post that underlines the value of mobile active users — not downloads.  Must-reads for anyone in the mobile business (which will soon make up the vast majority of information consumption.)
1 tag
1 tag
"Anytime you move away from the traditional norm in the media industry,..."
– Understatement quote of the day from Hulu CEO Jason Kilar, who's feeling the heat amid rumors he may be on the way out.
1 tag
"If you are going to create a new business unit to respond to a disruptive..."
– James Allworth (who works with Clayton Christensen) in a Q&A on how media companies can organize to innovate in a world of news disruption.  At Breaking News, we've done just that.
1 tag
How big companies can innovate →
"The reason most mature businesses can't innovate is because they're not designed to innovate. Instead, they've been carefully organized to execute," explains Harvard Business School's Maxwell Wessel in a three-part series.  In part one, Wessel explains how mature businesses optimize against profit and operational efficiency.  "A start-up's success...
Seattle Police rolls out 51 Twitter accounts for... →
One for each neighborhood beat with automated incident tweets.  Every police department in the country should do this.
1 tag
"Journalism's next frontier will be elevating 'engagement' from..."
– SPJ asked me for a quote about the future of journalism, so this is what I gave them.  I think there will be an explosion of opportunities in this space in the next five years, both from a journalism and revenue perspective.
1 tag
"Shouldn't financing meant for journalistic innovation go to the green shoots..."
– David Carr in this NY Times story about Homicide Watch, which was turned down repeatedly for a journalism grant.  I wholeheartedly agree that journalism grants should be awarded to startups, not legacy media companies which have been underspending in R&D for decades.
1 tag
How giving helps us matter
If there's any advice that's repeated the most when you're young, it has to be the simple phrase, "Life is short."  At that stage in your life, it's a ridiculous statement, since life is just beginning.  Even when you're in your 30s and 40s, it makes intuitive sense — you can respect it — but it lacks the bite to have any real application. ...
1 tag
"There is the assumption, long invisible, that news organizations have done their..."
– Jonathan Stray in "How do we measure the impact of journalism." Very true.  Journalists intuitively believe their stories make an impact, but there's little data to explain exactly how much.  I believe the next generation of news will be aimed at measuring and optimizing that...
2 tags
9 ways to become 'mobile first' →
Journalists LOVE to talk about social media, but I think we need to focus more attention on the next big revolution that's already changing the way users interact with content.  Here's my attempt to start thinking about what it means to be "mobile first" at a news organization.
2 tags
Just sold my blog Lost Remote to the Mediabistro... →
After 13 years of blogging!